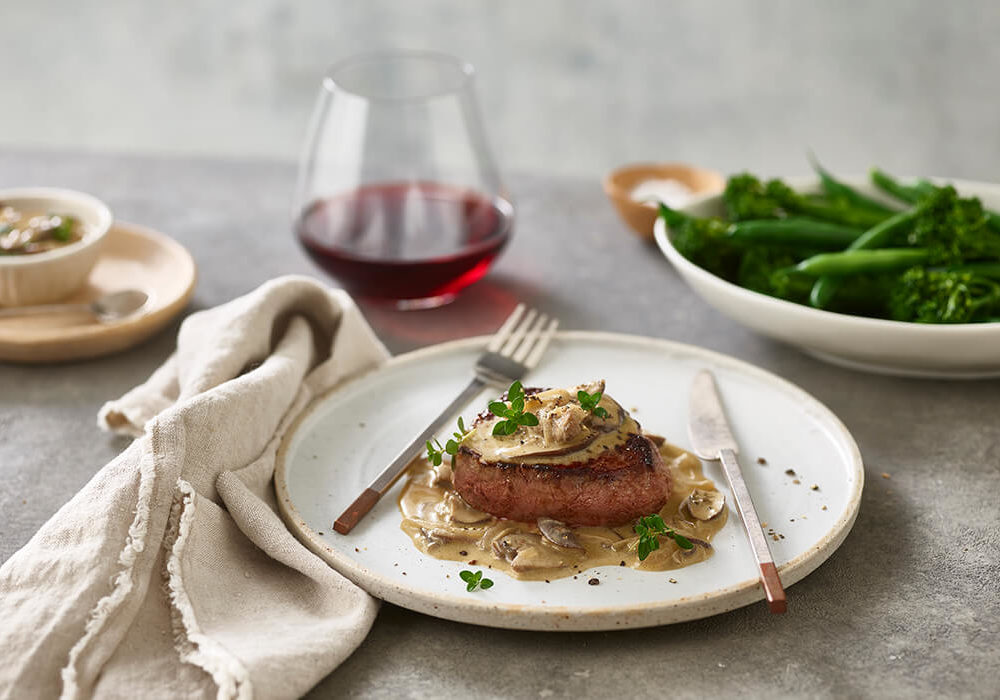 Wanderer Eye Fillet with mushroom sauce
Ingredients:
Wanderer eye fillet x 4 200g portions
2 Tbsp olive oil
Pre heat oven to 200ËšC
Place a fry pan on a high heat with the olive oil and sear all sides of the eye fillet and place in pre-heated oven for 5-7minutes (until internal temperature reaches 50 degrees).
Rest until ready to serve.
Sauce:
100ml extra virgin olive oil
6 shallots sliced
4 cloves of garlic thinly sliced
6 sprigs of thyme
200g of swiss brown mushroom sliced
200g of shiitake mushrooms sliced
300ml beef stock
200ml white wine
150ml cream
Salt & Pepper to taste
2 Tbsp parsley chopped
Method:
Place a large frying pan on medium heat and add the olive oil.
Add the shallots, garlic, thyme and cook for 2-3 minutes.
Then add mushrooms and cook for a further 5 minutes.
Stir in the stock & wine. Bring the pan to a simmer and reduce the liquid by half.
Add the cream and cook for another 3-4 minutes.
Season to taste. And add the chopped parsley.
To plate up. Place rested steak on the plate. Top with the mushroom sauce.
Serve with a side of greens. Garnish with parsley & thyme sprigs.